Introduction
Scalextric Sport Digital Console has been created to make the racing experience with Scalextric's digital slot-car system more enjoyable and realistic.
Although the Scalextric system is very capable, all of the information is displayed on a small screen. In a close race, with six cars, this is tough and limits the effect.
Scalextric Sport Digital Console (SSDC) resolves this by connecting the powerbase to a PC, so that a wealth on information can be displayed in a more accessible format. For users of the latest advanced powerbase (C7042), or owners of the modified powerbase pro, SSDC takes things further by simulating fuel burn and refuelling, real time car performance variation, track calls, pitlane speed limiting, pace cars and much more.
The positions, laptimes, fuel levels and time differences are all displayed in real time as the racing progresses.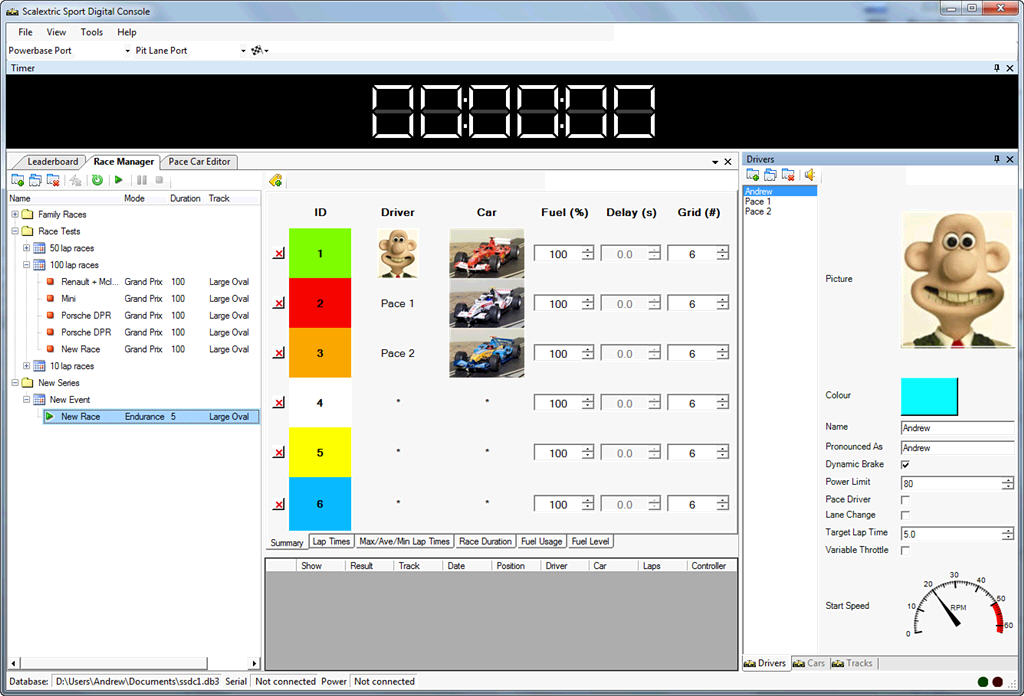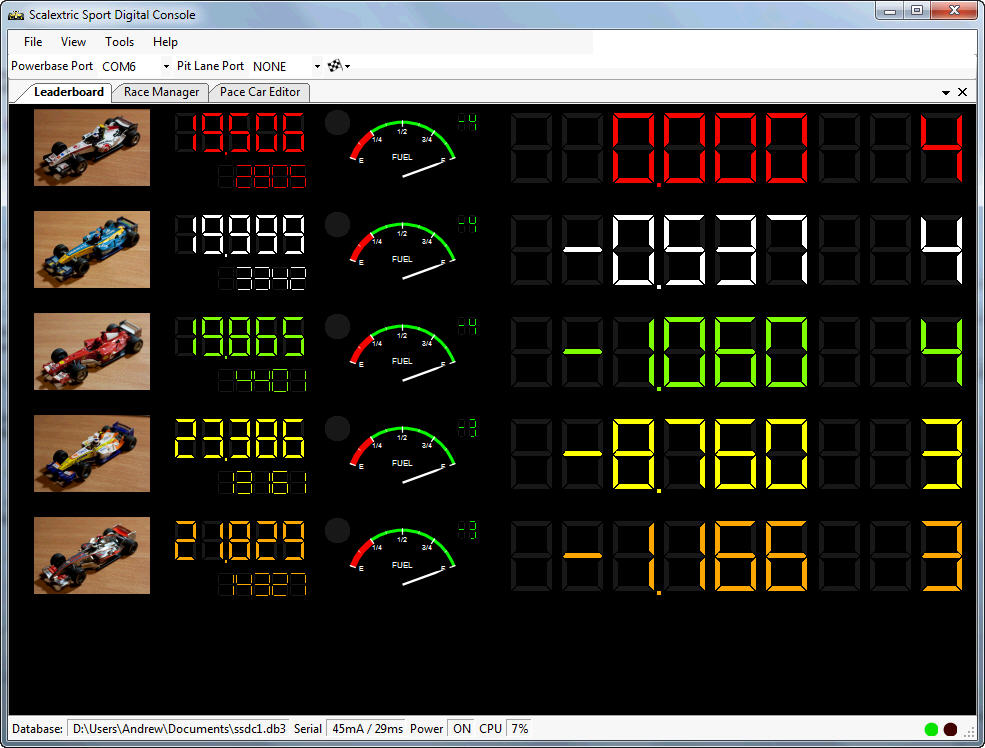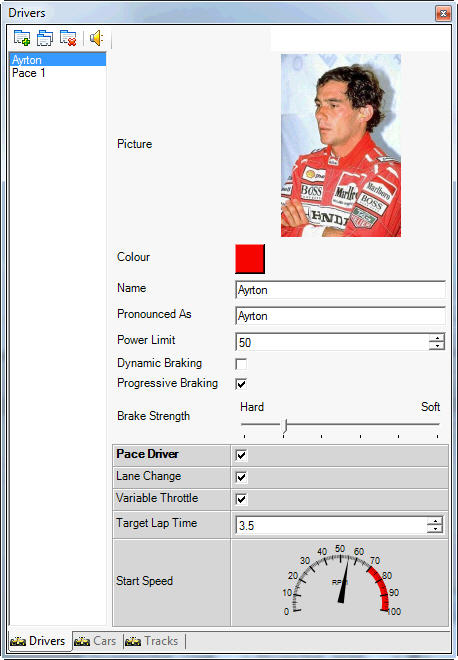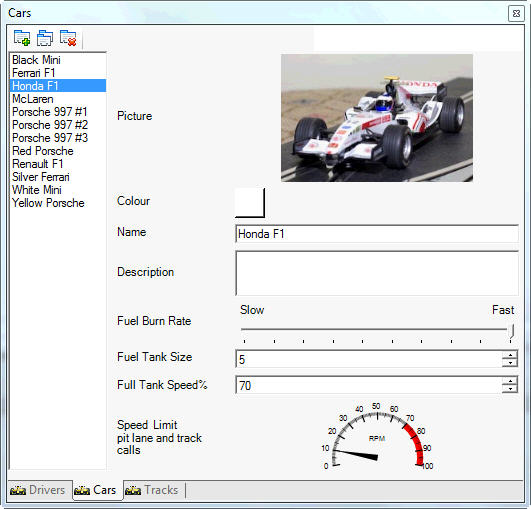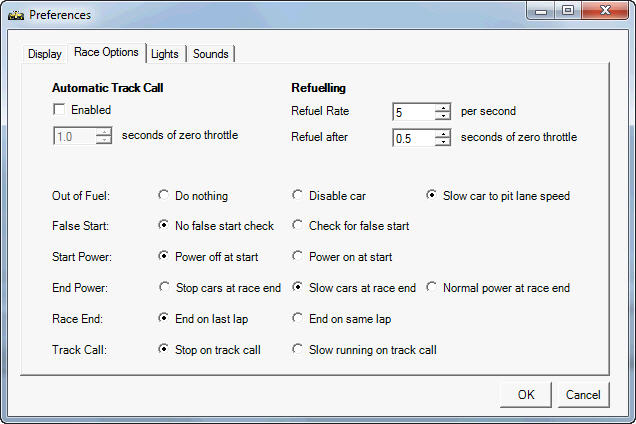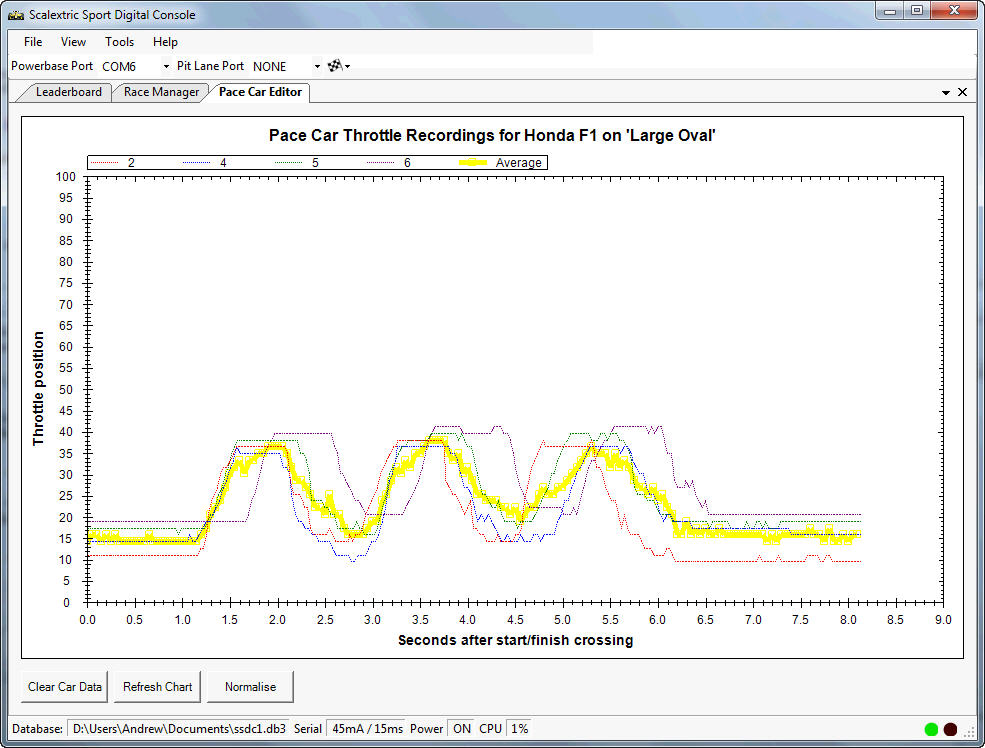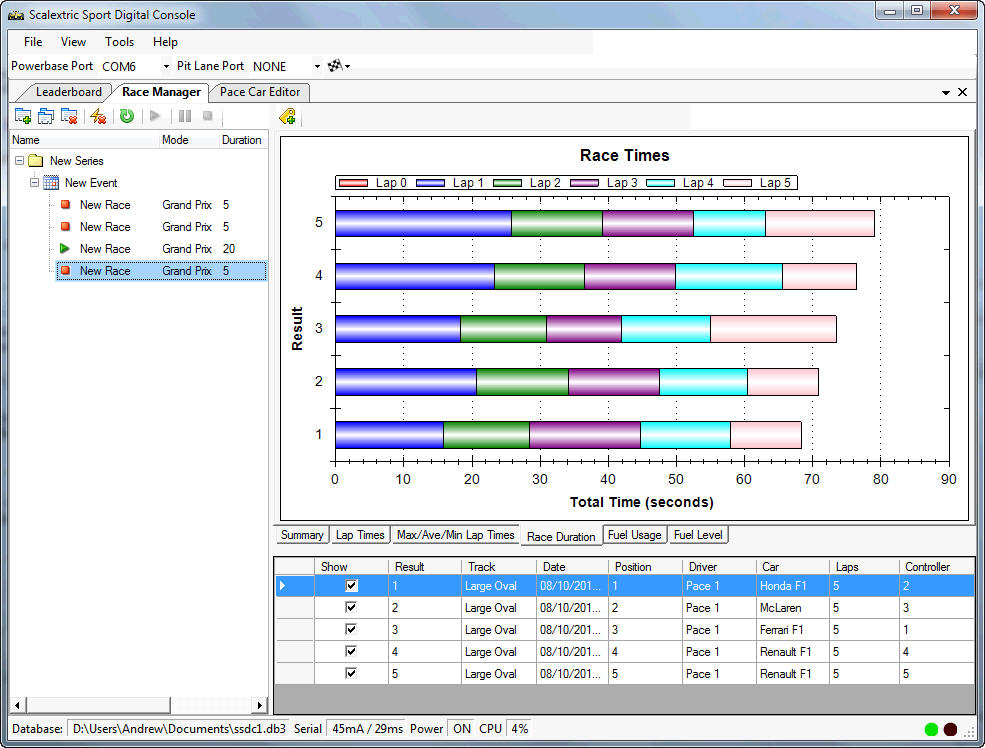 Screen shots from version 5